This week gold carried on breaking out, creating newer highs and recording its highest level in over five years. This has been driven by multiple factors such as the middle eastern tensions, Brexit and the Federal Reserve indicating that it was prepared to do anything necessary in order to inflate away its debt bubble. This suggests that interest rates will converge towards zero and brings the prospect of further quantitative easing into the limelight. On the 21st of June 2019, Gold has hit a new high of £1109 (in sterling terms) and settle just below $1400 (in dollar terms).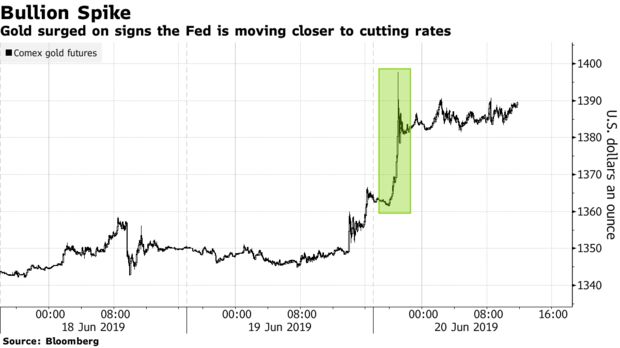 Source: Bloomberg
The FED's comments in our opinion has created significant support for gold and will lead to further interest for the general investment community. Not long ago we indicated that with gold being in the doldrums for a large proportion of the last decade, this long term coiling action would lead to a breakout. This coiling action is signified by the green bars in the chart below.
With the financial world now starting to take a disproportionate interest in gold, it may be a good idea to make gold part of your wealth and start spending with it. Glint is the securest way to do this, not to mention it provides the most competitive premium on the market.